Admittedly, not every YA author/writer needs to read these books, but they should (if they haven't already, that is, because most of these are super popular). For each book, I'll link to its Goodreads' page, give Goodreads' summary for the book just in case you're lazy like me, and state the reasons why I liked it and the reasons why you should read it. So without further ado and in no particular order: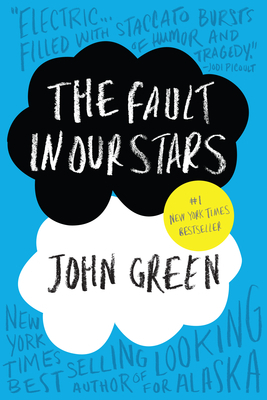 Despite the tumor-shrinking medical miracle that has bought her a few years, Hazel has never been anything but terminal, her final chapter inscribed upon diagnosis. But when a gorgeous plot twist named Augustus Waters suddenly appears at Cancer Kid Support Group, Hazel's story is about to be completely rewritten.
Okay, you had to know this one would be on the list. I just can't not put this one on the list, because it's probably my favourite book ever. It's just so beautifully written and insightful and funny and GAH. The first time I read TFiOS, I was like, "okay, I'm just gonna read like two chapters and then go to bed." That was at ten p.m. At midnight, I tried to put the book down and go to sleep, but it just could not be done. I have no willpower when it comes to John Green books. And then, at two-thirty a.m., when I finally finished the book, I started crying and ran downstairs to my mom. She asked me what was wrong. I said something along the lines of, "THIS BOOK. THIS GODDAMN BOOK," and then threw my arms around her, sobbing hysterically. I have never read a book that made me laugh through my tears and made me love it. I love everything about this book: the humor, the characters, the tone, the settings, the descriptions, the honesty, Augustus Waters… also John Green. If I didn't admire him so much, I would probably want to kill him for jerking my feelings around like that. Oh well.
And from a writer's point of view, you should read TFiOS because of those things. John Green writes beautifully—I've read all of his books and I love all of them. He has a way of writing humor that can be extraordinarily immature or extraordinarily witty. His characters are really complex, too. All of them have flaws, and they know it. And they're honest about them and about themselves. I learned a ton from this book. Maybe you could, too.
Two misfits.

One extraordinary love.

Eleanor… Red hair, wrong clothes. Standing behind him until he turns his head. Lying beside him until he wakes up. Making everyone else seem drabber and flatter and never good enough… Eleanor.

Park… He knows she'll love a song before he plays it for her. He laughs at her jokes before she ever gets to the punch line. There's a place on his chest, just below his throat, that makes her want to keep promises… Park.

Set over the course of one school year, this is the story of two star-crossed sixteen-year-olds—smart enough to know that first love almost never lasts, but brave and desperate enough to try.
I CAN'T EVEN BEGIN TO DESCRIBE HOW WONDERFUL THIS BOOK IS OH MY GOD
Okay, so Eleanor and Park are misfits. Check one on Alex's favourite literary things list. There's diversity: Eleanor's overweight and Park's half-Korean. Check two. It's set in the late eighties and Park's into punk rock. Check three. Eleanor loves books and is witty but hardly ever mean and Park is nerdy and adorable and into comics. Check four. Eleanor is strong; she's living in a rundown home with an abusive, nasty step-father, but she still fights to protect her family and keep going. Check five. The friggin' emotion in this, man. This book made my heart break. Check six. I could go on and on about how wonderful this book is. (But I won't.)
If you're a writer, you should read this book because the emotion is so raw. And the characters are round, too; even the bullies have a second side to them. No one is just mean, or just nice. They're always something else to them, and I love that. Also, have I mentioned the emotion? I felt like I was Eleanor. It was lovely. Please read this book. (Please.)
Charlie is a freshman.

And while he's not the biggest geek in the school, he is by no means popular. Shy, introspective, intelligent beyond his years yet socially awkward, he is a wallflower, caught between trying to live his life and trying to run from it.

Charlie is attempting to navigate his way through uncharted territory: the world of first dates and mix tapes, family dramas and new friends; the world of sex, drugs, and The Rocky Horror Picture Show, when all one requires is that perfect song on that perfect drive to feel infinite. But he can't stay on the sideline forever. Standing on the fringes of life offers a unique perspective. But there comes a time to see what it looks like from the dance floor.
I also read this book at one a.m. I couldn't sleep, and I was like, "oh, I'll just read a few chapters," (I really need to stop doing that). And then it was, "well, the book's pretty short, anyways. I'm already more than half through. Might as well finish it." I love love love this book, because it's so honest. Stephen Chbosky has created such a voice for Charlie. Charlie is so honest and open about everything, partially because he's so innocent, and that shines through. Everything you see/read is through Charlie's eyes. You feel like you're Charlie—confused, bewildered, and in over your head. And it's awesome.
You should read it not only because of that but because the writing style is different. PERKS is an epistolary novel, and it's basically Charlie writing letters to an unknown friend. This gives the reader a unique and fresh take on things, and that makes it stand out.
Before. Miles "Pudge" Halter's whole existence has been one big non-event, and his obsession with famous last words has only made him crave the "Great Perhaps" (François Rabelais, poet) even more. He heads off to the sometimes crazy, possibly unstable, and anything-but-boring world of Culver Creek Boarding School, and his life becomes the opposite of safe. Because down the hall is Alaska Young. The gorgeous, clever, funny, sexy, self-destructive, screwed-up, and utterly fascinating Alaska Young, who is an event unto herself. She pulls Pudge into her world, launches him into the Great Perhaps, and steals his heart.

After. Nothing is ever the same.
I first read this in the summer before high school. It was the first John Green book I'd read, and although I didn't quite get it or super-mega love it, the book stayed in my head for a while. Then I read THE FAULT IN OUR STARS for a class project and fell in love with that one, so I decided to give LOOKING FOR ALASKA another shot. And boy am I glad I did, because wow. I now super-mega love this book, man. It's so gritty and honest and real and wonderful.
You should read this book because of its tone. I think out of all the novels John Green has written, this one is the most different (possibly because it was his debut). It's a lot darker in humor and tone. And then there's Alaska, who honestly deserves her own freaking paragraph (but this blog post is already long enough, so that ain't gonna happen). She's so flawed and rounded and not-perfect and yes, fascinating. If nothing else, read this book for a study in character, because it's not just Alaska who's interesting—the main character, Pudge, goes from being frankly a little on the flat side to being his own person, and that development is super cool. (Fun fact: I once wrote a 3,000 word essay on Pudge's self-actualization.)
Melinda Sordino busted an end-of-summer party by calling the cops. Now her old friends won't talk to her, and people she doesn't even know hate her from a distance. The safest place to be is alone, inside her own head. But even that's not safe. Because there's something she's trying not to think about, something about the night of the party that, if she let it in, would blow her carefully constructed disguise to smithereens. And then she would have to speak the truth.
Okay. I re-read this book a few days ago, so it's still pretty fresh in my mind. I love the style of it and how raw it is. I love Melinda—she's clearly fractured, but survives despite it (and then there's the whole sarcasm thing, which I felt on a spiritual level). I love the transition of her character throughout the book, how she slowly but surely changes and gets better. So, reasons for reading SPEAK: its realness and Melinda's character arc.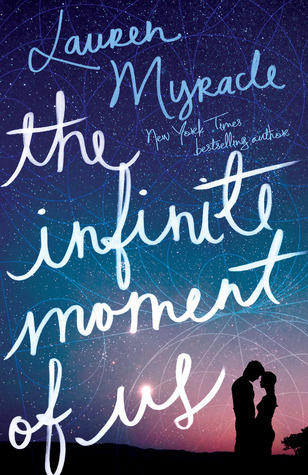 For as long as she can remember, Wren Gray's goal has been to please her parents. But as high school graduation nears, so does an uncomfortable realization: Pleasing her parents once overlapped with pleasing herself, but now… not so much. Wren needs to honor her own desires, but how can she if she doesn't even know what they are?

Charlie Parker, on the other hand, is painfully aware of his heart's desire. A gentle boy with a troubled past, Charlie has loved Wren since the day he first saw her. But a girl like Wren would never fall for a guy like Charlie—at least not the sort of guy Charlie believes himself to be.

And yet certain things are written in the stars. And in the summer after high school, Wren and Charlie's souls will collide. But souls are complicated, as are the bodies that house them…
Okay. I love this book. I love Wren. I love Charlie and may or may not want to hug him (a common thing for me with characters with troubled pasts). Hell, I love all the characters. And I love how Lauren Myracle writes Wren and Charlie's relationship, because it's so passionate and cute and non-gross. This book broke my heart; there were so many emotions in this book, and although some of them were sad, all of them were wonderful. (And also, isn't the cover just gorgeous?)
Reason why you should read it: Lauren Myracle writes relationships—good, equal relationships where they're not always together and neither party is 'protective' almost to the point of abuse—really well.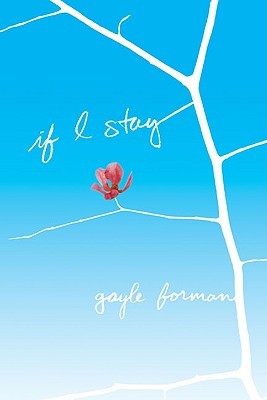 Just listen, Adam says with a voice that sounds like shrapnel."

I open my eyes wide now.
I sit up as much as I can.
And I listen.

Stay, he says.

Choices. Seventeen-year-old Mia is faced with some tough ones: Stay true to her first love—music—even if it means losing her boyfriend and leaving her family and friends behind?

Then one February morning Mia goes for a drive with her family, and in an instant, everything changes. Suddenly, all the choices are gone, except one. And it's the only one that matters.
I haven't seen the movie yet, so I don't know how that turned out, but I really love this book. I love the emotions. I love Mia and Adam's relationship. I love how in-depth the characters were. I love how Gayle Forman writes. I do have some complaints about the ending, but other than that, I really, really liked this book.
Admittedly, it's been a while since I read this book and I've read a lot of books since, but from what I can remember, this is why you should read this book: it's emotional. I almost cried at this book. Because Mia is in a coma, we get time to get to know her more as a character. We get to know about how her family is, about her friends and about Adam, and this makes us sympathize with her. And as we learn what the stakes are, the suspense builds. If you want to write in some suspense, take a look at this book.
Please comment with any other suggestions for great YA books. My TBR pile is pretty significant already, but I'm always looking for more reading material 🙂